Order & Payment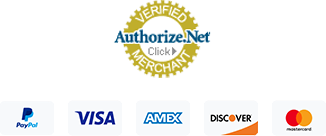 We accept credit card, Paypal. By choosing to pay with your Visa, Mastercard, or American Express, you agree that your credit card will be billed by mobbunny for your purchase.
You may contact mobbunny regarding billing issues, or if you feel your credit card was billed in error.
For the billing issues, you may contact mobbunny by emailing support@mobbunny.com, and you will be replied to within 24 hours. If submitting a support request by email, please provide the following information:
Your Full-Name
Order#
To submit a support request by using our online support form, please go to our contact us page.
mobbunny will make all possible efforts to ensure that a satisfactory resolution to any of the aforementioned billing-related issues is reached.
If you have any issues or questions about the payment, please contact us via online customer service or email directly.